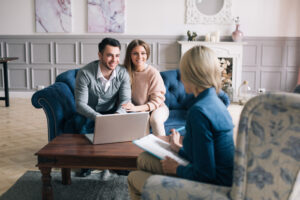 If you are in the market for a new home, or if you are looking to add a second property to your portfolio, financing can be a stressful time. For this reason, it is helpful to find yourself a mortgage expert to help you to understand all of your options. This can give you the guidance you need at every step of the way and is a good move for both first-time buyers and seasoned veterans alike.
With FHL Texas in Frisco, TX, you can take positive steps in your property search process with pre-approval. This is when a lending institution gauges your ability to afford a particular home, which can show your readiness to a seller. By obtaining pre-approval, you set yourself up for success in the process of buying a new home, and so this is an important part of the process. To learn more information about how this can help you, always feel free to give our team a call!
What Is Pre-Approval, Exactly, And How Can It Help?
For some first-time buyers, the experience can be overwhelming, so it is important to speak with a mortgage advisor about your goals. Doing this early in the process can be a significant advantage, as it allows you to stay on top of every move that you have to make. One of these areas where new homebuyers can slip up is in financing.
Pre-approval is a way that you can demonstrate your readiness to own a home. This is a hard credit pull that takes a deep dive into your financial history, and it can be a significant help in purchasing a home. This can speed up the negotiation phase, and give you leverage in these discussions.
Obtaining Pre-Approval With Our Helpful Team Of Advisors
Once you have learned about the importance of pre-approval in the purchase of your new home, it is time to think about the steps in obtaining it. Our team is here to help you to gather all of the necessary documents you will need so that you can be ready.
Typically, you will need to provide at least one month's worth of paystubs, as well as two years of tax filing documents such as a W-2. In addition to these, it will be helpful for you to have quarterly statements detailing your current assets and liabilities. Tell us about your particular situation and we can help you to be prepared for pre-approval from your lender.
Learn More About Pre-Approval With Family Home Loan Texas
When you are in the market for a new home, take the time to talk to a trusted mortgage lending professional about the advantages of pre-approval. To learn more, contact us at FHL Texas in Frisco, TX with a call to 1-800-990-LEND(5363)!