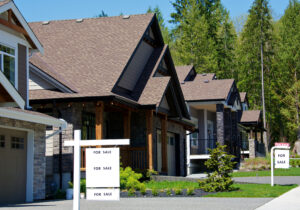 Home ownership comes with a variety of benefits. The comfort of feeling in control of your space, the ability to secure stable payments over rising rent prices, and the growth of your equity are all easy to appreciate. After completing the process of buying the property where you reside, you can feel more comfortable with the experience of securing a mortgage and a house. What you should know is that the experience can change when you look to the real estate market for something other than a primary residence. For example, you may have an interest in purchasing a second home, but you can find that doing so makes you feel the way you did when you tried to navigate the housing market for the first time.
With FHL Texas' support, buying a second property becomes easier. We can help you understand how the rules change with this kind of purchase. Because you have our support, you can secure the right terms for a loan. That means enjoying agreeable terms, and it also means avoiding higher costs that will be added if your loan is believed to be for an investment property.
A Second Home Can Serve Different Functions
Your second home can serve as a vacation space, given as a gift, or enjoyed for any other personal reason. While investment properties are used to boost financial health, second home purchases are more personal. You should know that this is an important distinction, as it affects your potential terms and costs in making a purchase. If you are interested in what a second home could be for you, we are ready to help you secure preapproval and buy your desired property!
The Importance Of Distinguishing Between A Second Home And An Investment Property
Because commercial property investments offer important long-term value, they can be prized by individuals and couples hoping to grow their wealth or prepare for retirement. When you look at purchasing a home that will serve as something other than a primary residence, you will need to be clear on your intentions. This is due to the different rules assigned to investment buying versus buying for personal reasons. We can help ensure that your choice to buy a second home is not considered an investment. By doing this, we can protect you against needless extra expenses.
We Provide Guidance On Different Kinds Of Home Buying
FHL Texas helps people with varying needs. Even if you generally feel comfortable exploring the market, real estate guidelines can change based on the kinds of purchases you hope to make. What we offer is mortgage support in these varying purchases. In addition to helping those who want to buy their first home, we can be there for you if you have different reasons to jump into real estate. We should note that we can help with preapprovals on your different purchases, too. Doing this will help you make a successful offer and secure the space you want!
Why 2023 Could Be The Ideal Time For You To Look At Buying A Home
2023 may see changes in the housing market that reverse previous years' trends. Because properties have stayed on the market for longer than they were before, their prices are stabilizing and even falling in some areas. While mortgage rates increased in 2021 and 2022 due to rising interest rates, they are expected to fall this year. What this means is that we are entering what could be a great time to buy a second home or make an investment. Our guidance can answer questions about your mortgage terms and opportunities and help you advance your plans.
Talk To FHL Texas About Your Interest In Purchasing A Second Home!
Traditional real estate home purchases can be challenging on its own, but even someone with experience with buying and selling can grow frustrated when trying to do something like buy a second property. Fortunately, the right guidance is available! FHL Texas has experience with these kinds of purchases. We can help you find the place that suits your goals, and we can help you avoid the additional costs that can be assigned to a purchase that is considered a commercial investment. If you are ready to learn more about how we can help you find your ideal second home, call FHL Texas today at 1-800-990-LEND (5363).